WMDA meetings
Perfect way of networking
WMDA meetings offer a great opportunity to connect with other members and learn about all aspects of registry operations and cord blood banking.  When can you catch up with the WMDA?
WMDA Education Day/November Meeting (November 2018/November 2019)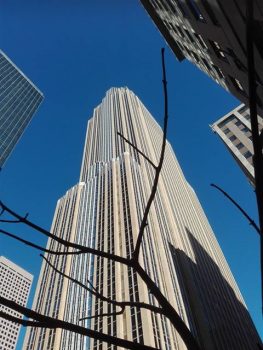 The annual WMDA Education Day and November Meeting are held in Minneapolis, MN, USA. The education day is organised around a specific theme; in 2018, the theme is 'Global collaboration'. The day is a great opportunity to get to know the WMDA community, with a mixture of registries presenting their best practices, roundtable discussions and external speakers.
The education day is always incorporated into the WMDA November Meeting. On the other day of the meeting, the WMDA committees report on their progress and the work they have achieved over the last 6 months.
You can registrer here.
Educational workshops for small and medium-sized organisations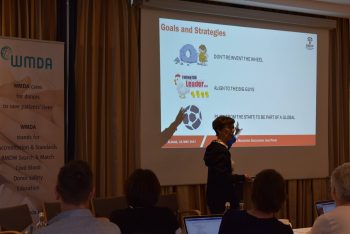 WMDA organises on a regular basis workshops to educate newcomers in the field of donor care and donor relations. Topics include setting up a network in your country and what to think about if your task is to facilitate the search for a patient in need of transplant. The first workshop was organised in 2013 by the Cyprus Bone Marrow Donor Registry, while the last workshop (May 2017) was hosted in Germany. In 2014, 2015 and 2016, regional workshops were organised for Indian, South American and South-East Asian organisations.
WMDA first quarter meeting (March 2019)
WMDA will organise its WMDA first quarter Meeting 2019 on Thursday 21 and Friday 22 March 2019, the days before the EBMT meeting starts.
The year 2019 marks a very special event; WMDA will celebrate its 25th anniversary. In 2019 the WMDA Spring meeting will be organised in the Netherlands, the country where WMDA was founded  by Professor Jon van Rood in 1994. If you will attend the WMDA meeting, and plan to attend the EBMT meeting in Frankfurt too, you will have enough time to travel to the EBMT meeting afterwards.
International Donor Registry Conference (June 2020)

The International Donor Registry Conference (IDRC) is the official conference of the WMDA, offering the chance to meet and network with partners from different organisations over four days. The first two days consist of WMDA working group and committee meetings, while the second part is the IDRC. The Hema Quebec Registry Canada, is the host for the 2020 IDRC on June 24 – 27.